Hello! It's been a little while since the last time I blogged, again. I wanted to thank the new readers for checking out my blog =) I hope I'm interesting enough. And I love getting comments, so feel free to leave a little love! I love finding new blogs to check out too!
So, what have I been up to?
Well, classes have been going pretty well. Same old, same old.
BUT I did go to a concert last friday night!! I saw Kelly Clarkson =D She is AMAZING in concert!!
I was able to go with my friend Rachael from the other college!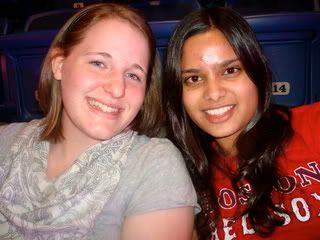 I haven't seen her since move out day in May, so it was really great to see her again!!
Thanks to Shelley and Chelsey (and Chelsey's aunt) we were able to get discounted tickets from them! Here we are all together =)
Our seats were pretty good! We were in the balcony, but in the first row. It was nice not having anyone obstructing our view, haha
She has such a beautiful singing voice live!
You know when some concerts are good, but not super good? Well her show was fantastic! And it was the opening to her tour! She let's the audience sing (I love when singers let you do that because I'm always belting out the songs anyway. Hey no one can here me so why not?) and she's a very real person! I would definitely go to her show again!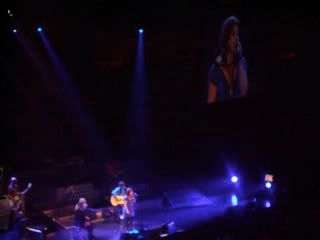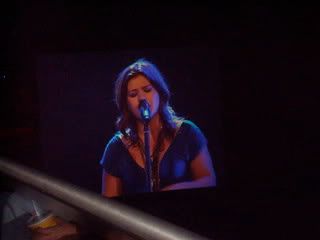 It was such a fun night! And that's a little bit of what I've been up to. Maybe next time I'll tell you about a group on campus that I've been pretty excited about being a part of =)
Until Later <3